The company under reference sells and advocates the use of Biodegradable packaging materials for the industry at large.
In line with our vision of introducing new concepts in packaging, we are pleased to inform you that we have introduced an Antiviral coating which would protect humans to a very large extent from viruses when used in packaging material.
The coating solution which is in liquid form gives excellent results of up to 99% antiviral activity when coated on corrugated, plywood and wooden boxes. You go through the attached Lab report you will note 95% Antiviral activity is acceptable and significant.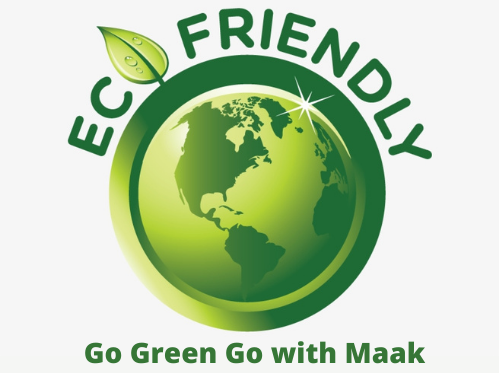 In the case of MAAK the antiviral activity is 99.2% which you will appreciate is highly commendable.
Being a multinational company of repute we are sure that you would be very interested in using our packaging material coated with antiviral liquid in India and may be also all round the World.
We would appreciate it if we could offer you corrugated boxes, pallets, plywood and wooden boxes duly coated with the antiviral coating for your qualification.
Once the boxes have been qualified and we receive the order from you ficus would then dispatch the relevant packaging material duly coated with the antiviral solution.
MAAK IMPEX would be supplying the antiviral solution to Ficus Pax who would then use the application to manufacture corrugated boxes etc and supply to the ultimate user. 
In view of the Covid – 19 situation prevailing worldwide, this is a small contribution being made by MAAK IMPEX PRIVATE LIMITED to contain the spread of  viral diseases.
We feel it is essential if most companies could use the antiviral solution on their packaging material which could protect workers and staff in the logistics division, stores and the shop floor from viral infections as most of them are touched by the human hand in the daily course of business in production and dispatch.
We feel that since companies like TATA have started using this compound for the manufacture of eyeglass frames we are very sure that all other companies in India will follow suit. It will be a pleasure to be of service to you.
MAAK is also actively involved for the import of pinewood, teakwood and other species as per the requirement of buyers from Europe and Africa.
We look forward to hearing from actual users so that we could offer the Indian Industry, furniture makers, Interiors a better price.
INDO BALTIC TRADE COUNCIL
We are proud to announce Mr. Ameen Rahaman has been appointed as the Director – Wood & Furniture Corridor in the INDO BALTIC TRADE COUNCIL.
The Aim of MAAK IMPEX would be to import required Pinewood and fir from the Baltic region which is used very widely in India for the packaging Industry.
Maak welcomes and queries from trading companies and agents for their monthly requirement of pinewood.
Please send email to : ar@maakimpex.com
Maak is also considering the possibilities of importing wood like Teakwood, red meranti etc. from Malaysia and Africa
Trade enquiries are welcome